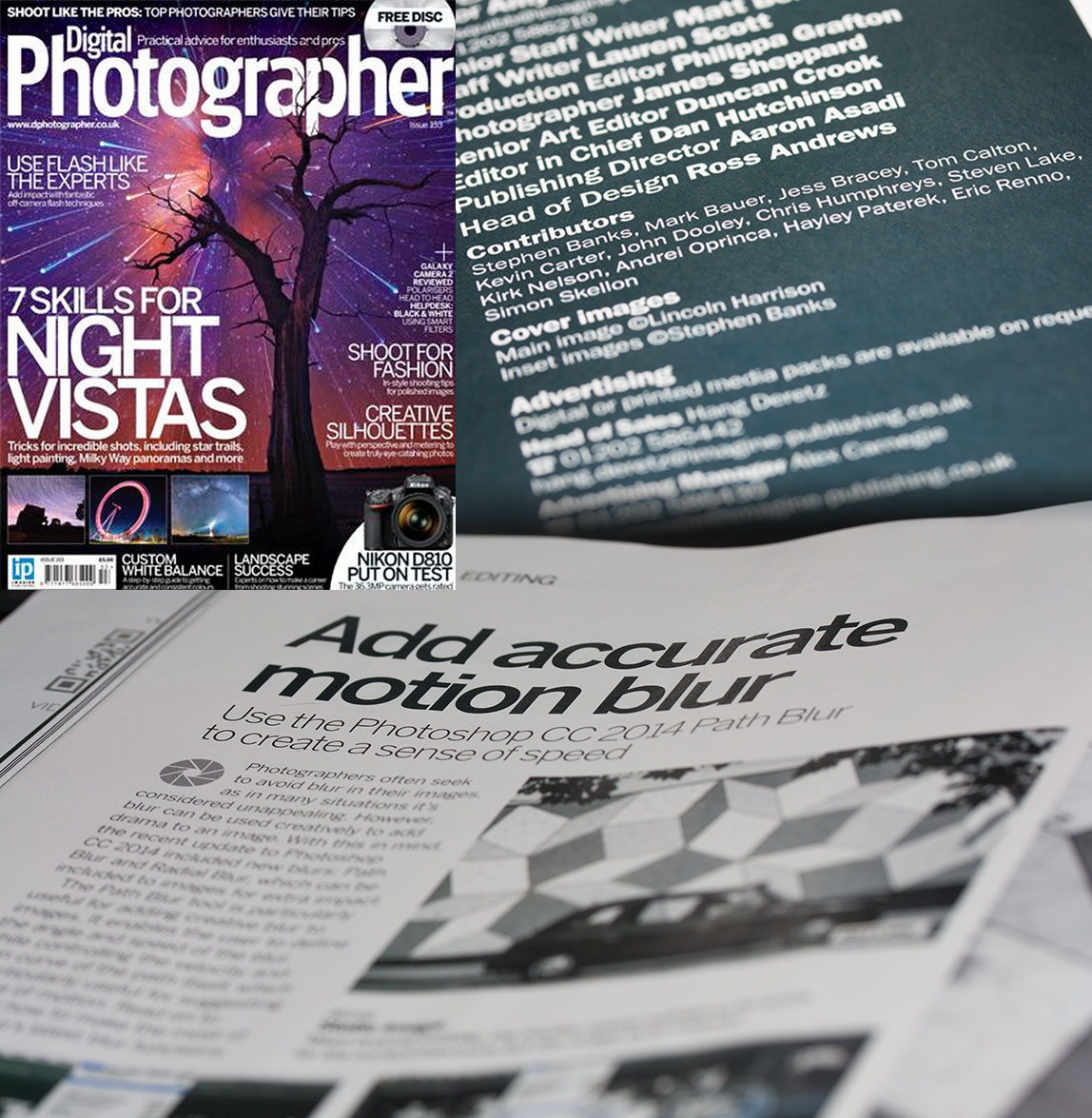 I was very proud to have an article published in this month's Digital Photographer Magazine. The article's all about adding blur to an image to give it some movement and interest.
The image of a taxi that I used was a photo I took while down in London. It was a glorious day and I had a little time to kill while my friend Andy was inside the university talking to a professor about particle physics before we headed off to the Barbican and Tate for a little culture.
This wasn't my first choice of image, in fact I had no idea what image I was going to use, I had my laptop on my desk at The Media and Journalism Centre with my head in my hands when colleagues came into the office. Luckily for me they are very supportive and helped me to choose, and have confidence in an image.
Although this isn't the first time I've been in print this is certainly the most well known publication, so I'm very proud to be a contributor, now all i have to do is see if i can do it again!
My Article can be found in Digital Photographer issue 153